Meditation retreat with Beth Upton
This 26 day silent retreat is open to beginners as well as advanced meditators, with personal instruction available to all participants. Priority will be given to those who can join for the whole 26 days with some places available for 11 or 16 days (joining the retreat on February 1 or 11). The instructions will be in English with translation to Russian and Latvian.
Start: February 1, 2023
End: February 26, 2023

Venue: Ķoņu skola, Ķoņu pagasts, Valmieras district, Latvia
The teacher of the retreat is Beth Upton.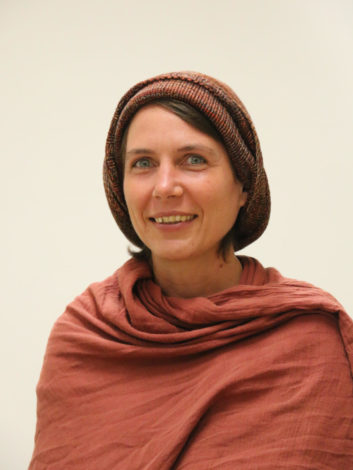 Beth was born in 1982 in London. She graduated from Cambridge University with a degree in Economics, then in 2008 ordained as a Buddhist nun at Pa Auk Meditation Centre in Myanmar. She spent five years training diligently in meditation in the Theravada tradition under the guidance of Pa Auk Sayadaw, then a further five years training in other meditation methods and doing long solo retreats. In 2014 Beth founded Sanditthika Meditation Community in the caves of Almeria, Spain. In 2018, after ten years of monastic life, Beth decided to disrobe in order to integrate some of the challenges of western life into her Dhamma practice. Beth has been teaching meditation since 2014 both in Almeria and in meditation retreats around the world.
Cost of the whole retreat (including lodging and meals) is Eur 700 (for 11 days 320 Eur; 16 days 450 Eur). The cost may differ slightly depending on the prices in February 2023. Payment of non-refundable 50 Eur must be made upon filling in the registration form; the rest of the sum must be transferred by December 1, 2022.
The cost of the retreat includes only the expenses of organizing the event. It does not include any remuneration for the teacher. Beth offers her time and teachings as a gift, and only invites meditators to support her in return so that she may continue to do this work (see: https://bethupton.com/support-my-work/)
Registration closed

If you have any questions regarding the retreat, please contact
Edmunds: ebroks@gmail.com
tel.+371 29121497
PLEASE NOTE: The retreat will take place only if COVID rules in Latvia in February 2023 will allow residential retreats. If the retreat is cancelled all the payments from participants will be returned.
Bank details
Recipient: Latvijas Teravādas Budisma biedrība
Registration nummber of the recipient: 40008091614
Registered address: Rīga, Sniedzes iela 13, LV-1015
Bank: SWEDBANK AS
SWIFT: HABALV22
IBAN: LV78HABA0551010398468
Purpose of Payment: "RETREAT in 2023 february"
Par šo pasākumu vēl nav saņemtas atsauksmes